Theme of the Week : Summer Clothing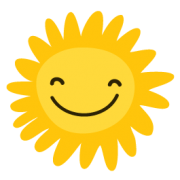 What We Learnt This WeeK
To name a few….
Learning Letters E, F, G & H with phonic sounds and tracing on sand.
Matching upper and lower case letters using pairs of t-shirt and short cut outs.
Completing the matching pair of flip flop slipper cut outs.
Reading aloud and counting numbers from 1 to 10.
Counting objects from 1 to 10.
Pinning the correct number.
Tracing numbers 3, 4 & 5 on the white board.
Identify and mark numbers using cloth clips.
Learn and discuss the various summer clothes and its names.
Coloring Worksheets- Summer scene on a beach and coloring summer clothes worksheet.
Tracing lines on a summer themed worksheet.
Public Speaking – Introduce them selves in front of the class.
Discussed about the watermelon as a summer fruit.
This Week's Main Events
We celebrated Krishnaprabhas birthday. Thank you so much Krishnaprabha for the yummy cake.
We had an amazing Summer wear fashion show.
Our Parents actively participated in a special story-telling session, where the children learnt the classic tales of SnowWhite & Jack and the Bean Stalk.
Our Weekly Tip for Parents
Teach your child how to count.
Count again and again. You can count the number of steps or count the footsteps from one door to another, the number of spoons, dishes, plates etc.. on the table, etc.. And, when this becomes easy for them, ask them to pass you two spoons, three grapes etc.. You can keep making the counting game a little more difficult for your child as they become better at it. Example fun counting tasks:-
Counting the number of cars when you have stopped at a red light.
Counting the number of doors, windows etc in your house.
Counting variation of toys they have. Example:- Counting the number of cars, dolls etc.
Take the opportunity to count whenever possible and most importantly have fun counting with your children!
Next Week's Events
Next Week's Theme : Environment week
To cultivate knowledge, awareness and concern for the Mother Earth in our Children. Along with all the learning activities planned we have also arranged the following event:
April 22nd – To celebrate Earth Day we have arranged for our children to plant, plants in the Al Mansoriya park, Maysaloon, with the approvals of the Municipality. All our parents are welcome to join us there.
Photo Of The Week
Fun story-telling session by our parents
Note:- We would like to extend our heartfelt thanks to all the parents who volunteered to make our story-telling and fashion show a fun-filled session. The children had a great time as well as learned two amazing old stories.