Theme of the Week : All About Me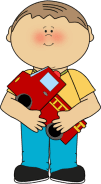 What We Learnt This WeeK
To name a few of the activities….
Learning about the 5 senses.
Revision of phonic sounds A to K and learning of sounds L,M,N,O.
Motor skills activity – Building numbers with blocks.
Motor skills activity – Building their names by identifying blocks with correct alphabet.
Matching numbers activity.
Science experiment – Magic Finger experiment.
Revision of basic colors and shapes using flash cards
Cutting and pasting different parts of the face.
Dramatic Play – Measuring different parts of the Body.
This Week's Main Events
Magic Finger Science experiment Magic revealed!
The experiment:- Children would place their fingers dipped in dish washer liquid on water sprinkled with pepper to find that within seconds the pepper powder would move from the center to the sides of the bowl.
This seemed like magic to our children and we're certain most of our children would have rushed back home and told you parents about it. However, we're about to reveal the Magic :)! The science behind it is real simple. The soap when contacted with water changes the surface tension of the water, and since the water molecules still wants to maintain the surface tension, they pull back away from the soap, carrying the pepper along with them towards the side of the bowls.
We encourage our parents to try this fun experiment at home as well :).
Our Weekly Tip for Parents
Language Practice In The Car .
Good language skills are essential for a child to excel in school and in life. Every child is unique and develop skills at their own pace. However, children get better at language through practice. Although at the nursery we do multiple activities to develop language in all our children, we encourage our parents to actively participate in helping their child develop his/her language skills. Here are a few tips on practicing language while you are traveling in the car or when you are stoped at a red signal or elsewhere (such as the Sharjah-Dubai, Dubai-Sharjah Traffic 😉 ).
Play the I Spy game.
Talk about where you are heading, what you would be doing or if you are going to carrefoure or spinneys then what you are going to buy, the different fruits, the different vegetables etc.. Depending on your child's age, you may also ask them questions that would get them to converse with you, such as what fruit or vegetable they would like etc..
Stuck in traffic for hours? What better way to spend the time than to sing either the nursery rhymes or poems or the alphabet song etc..  You could even sing an appropriate nursery rhyme such as the wheels on the bus or your own version of Daddy is taking us to the zoo tomorrow (daddy is taking us to shopping today ;P ).
Talk about your surroundings, the different sounds your child is hearing, the colors and shapes around him, the different transportations on the road.
Keep a few books in the car that you can read together when you are stuck in traffic for 1-2hours.
There are multiple activities that you can do when you are in the car with your child or at any other location. The important note is to make every moment with your child into a new language learning session that would help your child improve his/her language skills.
Next Week's Events
Next Week's Theme : All About My Family
To learn more about the family members and family values.
May 9th : Hooray! Fun Field Trip to the Al Shaab Village.
Lollipop Nursery App
We are so excited to be receiving so many positive reviews from parents about our App. We are pleased to know that our parents are having fun using the App. Please do let us know if you have any suggestions or feedbacks.